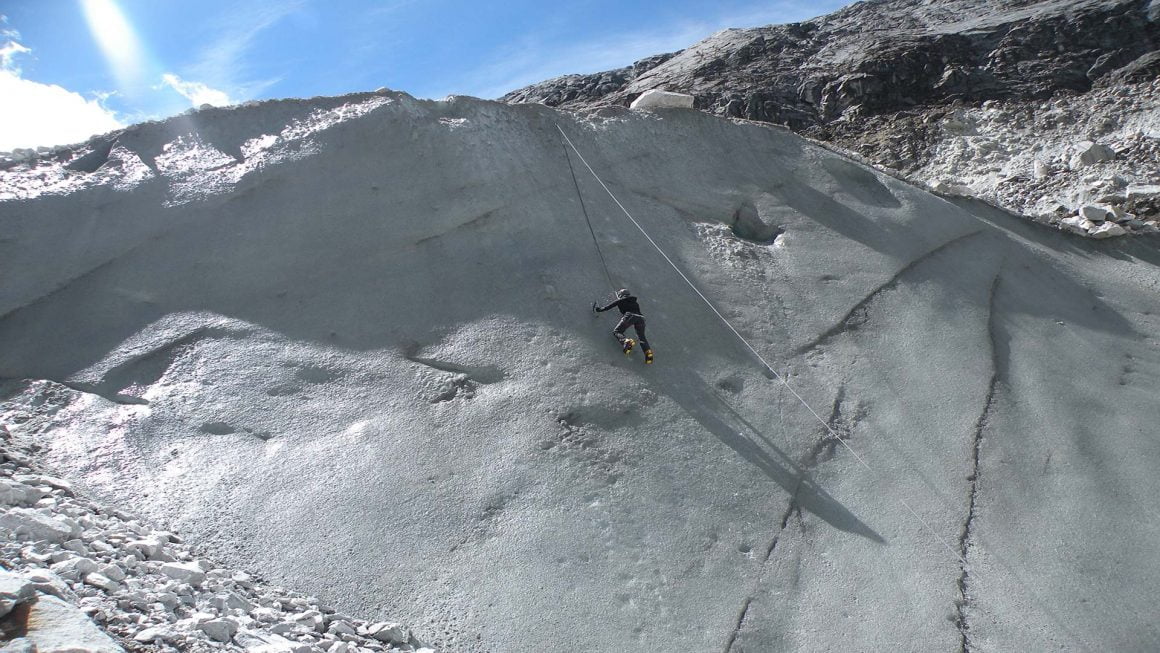 Considered to be the most beautiful in the world in 1965, Alpamayo is technically seen very interesting mountain because it has a wall of 500 meters of height with an inclination of 65º of unevenness. It is advisable to be well acclimatized before attempting to climb the Alpamayo.
Itinerary
1 day: Lima – Huaraz / Arrival to the city of Huaraz/Acclimatization
The travellers will be transported from their Hotel or Airport to the bus station. The trip to Huaraz takes about 8 hours, after which they will be transported to the hotel of their choice and get a brief description of the program that will be taking place in the coming days. We will end this day near Huaraz, acclimating our bodies to avoid altitude sickness in our trek. We have a variety of one-day programs for acclimatization (Lagoon Churup, Laguna 69, Macashca … etc.) which you can choose. The walking time for these programs could vary between 4-7 hours.
2 day:  Ice climbing to Pisco Alpamayo
3 day: Continuation of Ice climbing/ Return to Lima
We will transfer you to the bus terminal of Huaraz where you can get the connection with the bus that will take you to Lima (8 hours of travel). At the Bus Station in Lima our staff will be waiting for you to transfer you to the hotel of your choice or to the Jorge Chavez Airport.