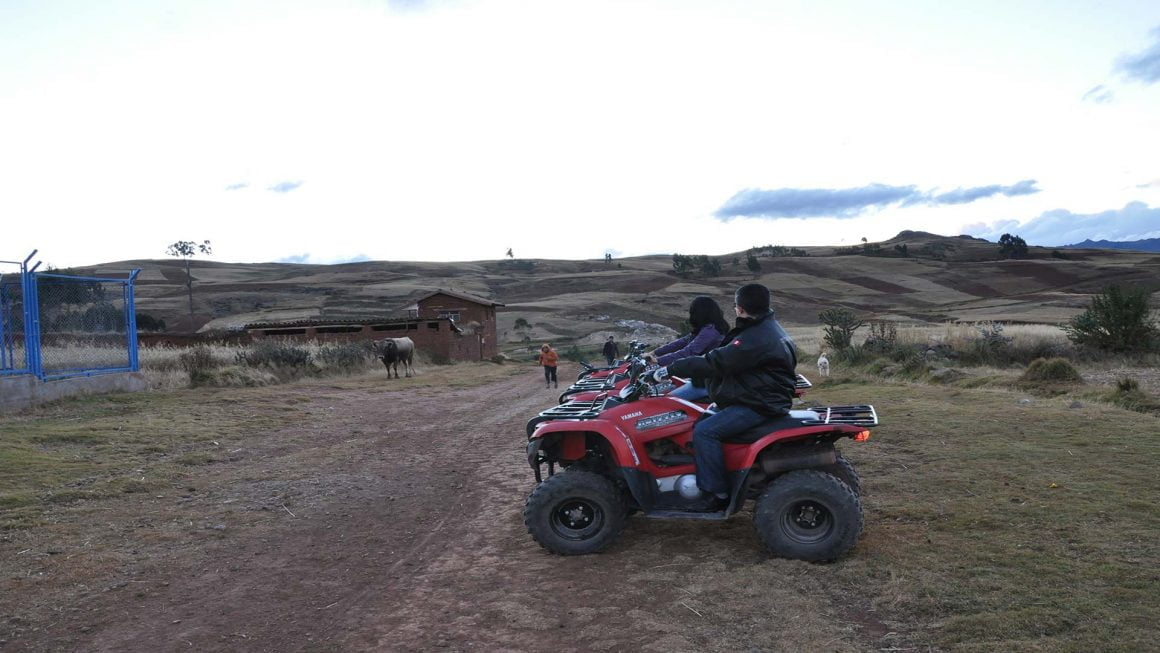 We will pick you up from your hotel approx. at 8 am with our private transport. Due to safety reasons, we will start our tour with giving a safety talk regarding the ATVs. Though the machines are mostly automatic and easy to handle, the unknown landscapes and roads should always be prefaced with a safety briefing.
We will start our route entering the Paracas National Reserve and then crossing the peninsula, we will enjoy the incredible colorful landscape. On our way we will make several stops to observe the unique Peruvian attractions: the marine fossils, rocks, the beach Yumaque, the lunar desert and red beach (Playa Roja). You can also feel the contrasts between the yellow desert, red beaches and the blue sea.
Though we invite you to do this tour early in the morning, we can arrange it at any time for its short duration (approx. 2 hours) allows us to be flexible.
Duration: 2 hours
Level: Easy