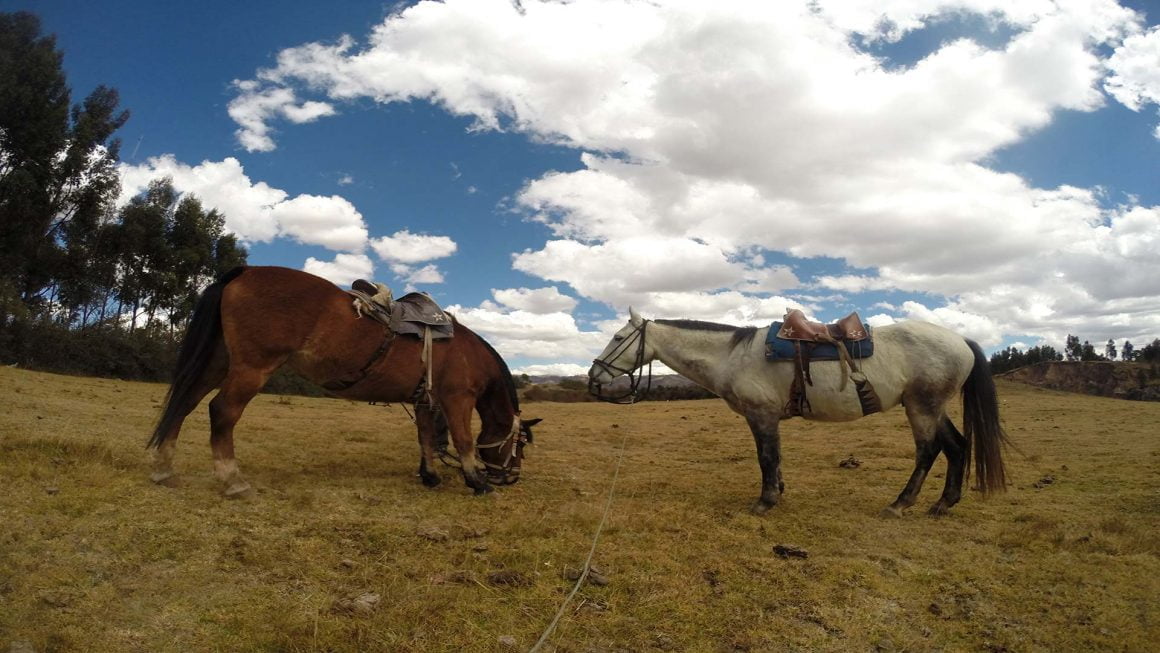 The Tour "Mystic Route" consists of an adventurous journey through Cusilluchayoq – south from Saqwaywaman, Temple of the Moon and X zone (those places are ceremonial stone altar from Inca times). The duration of this trip is approx. 4 hours.
This tour is guided by an experienced arriero (a horse guide) and will lead you at walking pace.
Program Itinerary
The mystical route allows you to explore Cusilluchayoq, Temple of the Moon and X Zone
We will take private transport to the Ranch near Qenko early in the morning, get set up with our horses and meet the horseman who will walk with you through the trek. You will enjoy incredible landscapes with unforgetable views of the mountains, snow-peaks, Andean valleys and get the insight into the life of the people living here.
You will pass through the areas of light forest as you continue your way towards the ruins of Cusilluchayoc, which is a smaller, but still very interesting Inca site. Finally we will visit X zone after which you will then begin your return to the ranch. This time we will take a different route and pass through the most famous and popular Inca site, Saqsayhuaman. We will take you to the ranch and then you can walk back down to Cusco via San Cristobal. It will take you about 25 walking minutes and offer you perfect photo opportunities over Cusco from the church of San Cristóbal and plaza. Taxi is another option to get back to the city of Cusco.
Notes:
Maximum Altitude: 3700
Bring water, hat, and snacks
What is Included:
Private Transport to the Ranch
Horse with basic equipment
Horse Guide
What is not Included:
Transport return to Cusco
Entrance fees to Inca temples, visit is optional
Lunch or snacks