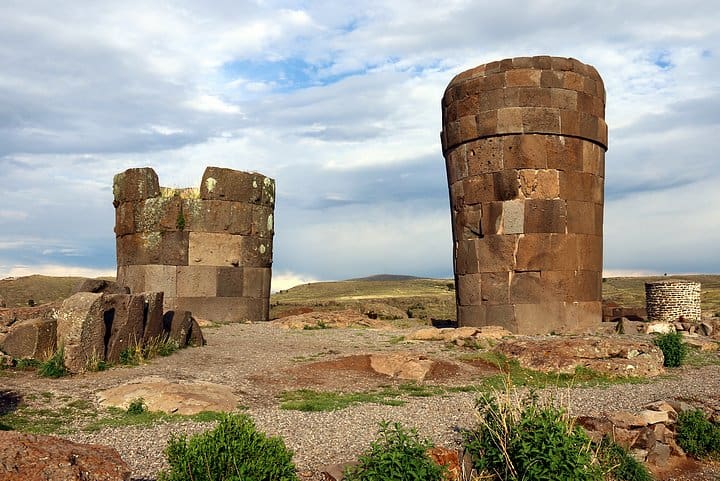 Sillustani is an impressive complex of funeral tombs which date back to the 12th century. They were built by both the Kolla and Inca cultures who developed in the Sillustani region during the time of the Inca.
These cultures had peculiar burial traditions for their nobles: chiefs and priests were buried in funeral towers called "Chullpa" which means tomb. According to the historical sources, the body was first mummified and then placed in the tomb in a fetal position. Additionally all the beloved women, their servants and animals were sacrificed and buried with them. They placed their most valuable possessions for example gold and silver objects, ceramic utensils and food in the tomb. These burial habits can be explained by the cultures belief that the dead pass on to another life.
This tour can be scheduled in the morning or the afternoon. The full tour lasts approximately 3 hours 30 minutes. The tour of Sillustani takes around 1 hour 30 minutes. After this we will visit the nearby descendants of the Kolla culture – where the members will show us their houses, customs and traditional ways of life. They will also invite us to try their typical dishes and observe their animals such as Alpacas, Llamas and others.
This tour is ideal for those who want to combine a light walk with history.